Production Friends / logo animation
Benjamin Scabell - Digital Compositor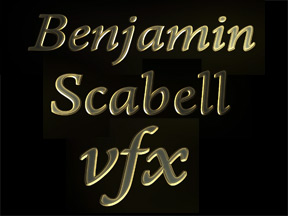 client: production friends
year: 2004
my parts: idea, 3D, compositing
To express the diversity of projects this production company realised in the past years, I made up this logo animation for Production Friends.
It was realised in 3ds max and combustion. a celullar film breaks up into blocks with projections of projects on its sides.
The camera flies through th blocks towards a white screen.
The blocks follow the camera, forming the Production Friends logo on impact.